After 20 years in the business, I recognize that finding a real estate agent to help you sell your house isn't difficult, but finding an experienced, qualified expert trained to utilize a systematic approach proven to generate market-leading results to sell your home can be a daunting task. For this reason, I have engineered a listing services system that is built on market-research-proven strategies such as expert knowledge, innovative marketing, sweeping exposure to local and out of town buyers, local connections, and team support. If you are thinking about selling soon, let's schedule a time to discuss the many benefits of listing with me and I will show you exactly how we can position you to win in this market. Here is my direct cell # 915-494-0949 Alberto Serrano.
What Sellers Need to Know in Today's Housing Market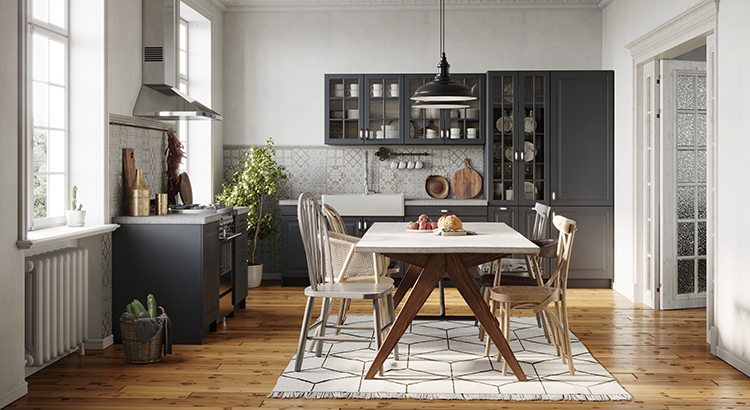 If you're thinking about selling your house, you may have heard about the housing market slowing down in recent months. While it's still a sellers' market, the peak frenzy the market saw over the past two years has cooled some. If you're asking yourself if you've missed your chance to sell your house and make a move, the good news is you haven't – motivated buyers are still out there. But you do need to price your house right for today's market. Here's why.
As Lawrence Yun, Chief Economist at the National Association of Realtors (NAR), says:
"Homes priced right are selling very quickly, but homes priced too high are deterring prospective buyers."
It's true buyer demand has slowed over the past few months as higher mortgage rates made it more expensive to buy a home. The result is fewer bidding wars and less competition among buyers (see visual below):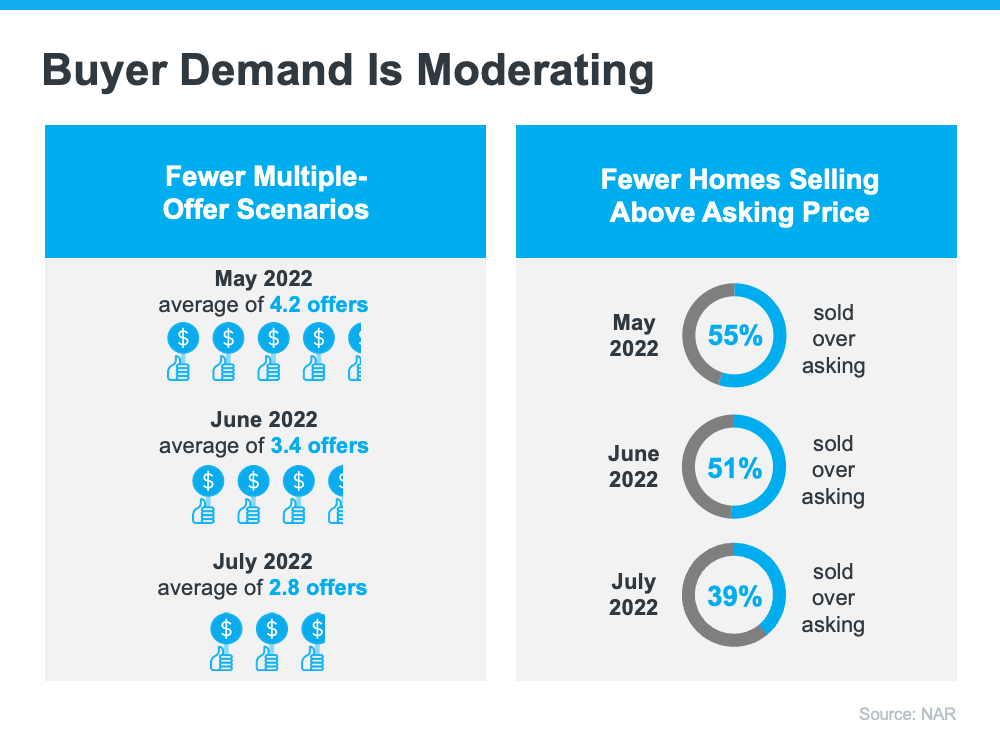 But don't forget – that's compared to the severely overheated market we saw over the past two years. According to the latest Confidence Index from NAR:
". . . 39% of homes sold above list price, down from 51% a month ago and 50% a year ago."
While this is a slower pace than even one month ago, serious buyers are still actively in the market, and they're buying homes that are priced right. In fact, the Confidence Index also notes the average home is selling in just 14 days.
If you're aiming to sell your house, be sure you're working with your agent to price it for today's housing market. As buyer demand softens, it's important to understand this isn't the same market as last year. It's not even the same market as just a few months ago. But it is still a sellers' market.
If you're ready to sell your house, seek the advice of a real estate professional. In some cases, you'll need to adjust your expectations accordingly to meet the market where it is today. Selma Hepp, Interim Lead, Deputy Chief Economist at CoreLogic, explains what's happening and what it means when you sell:
"Signs of a broader slowdown in the housing market are evident, . . . This is in line with our previous expectations and given the notable cooling of buyer demand due to higher mortgage rates. . . . Nevertheless, buyers still remain interested, which is keeping the market competitive — particularly for attractive homes that are properly priced."
Bottom Line
While the housing market has cooled from its overheated frenzy, it's still a sellers' market. Let's connect so you understand what's happening with buyer demand and home prices in our local area as you get ready to enter the market.
Pricing Your House Right is Critical in Today's Shifting Market
Lean on a Real Estate Expert When You Sell in Today's Shifting Market
A Recession Doesn't Equal a Housing Crisis
Selling Your House? Your Asking Price Matters More Now Than Ever
There's no doubt about the fact that the housing market is slowing from the frenzy we saw over the past two years. But what does that mean for you if you're thinking of selling your house?
While home prices are still appreciating in most markets and experts say that will continue, they're climbing at a slower pace because rising mortgage rates are creating less buyer demand. Because of this, there are more homes on the market. And in a shift like this one, the way you price your home matters more than ever.
Why Today's Housing Market Is Different
During the pandemic, sellers could price their homes higher because demand was so high, and supply was so low. This year, things are shifting, and that means your approach to pricing your house needs to shift too.
Because we're seeing less buyer demand, sellers have to recognize this is a different market than it was during the pandemic. Here's what's at stake if you don't.
Why Pricing Your House at Market Value Matters
The price you set for your house sends a message to potential buyers. If you price it too high, you run the risk of deterring buyers.
When that happens, you may have to lower the price to try to reignite interest in your house when it sits on the market for a while. But be aware that a price drop can be seen as a red flag for some buyers who will wonder what that means about the home or if in fact it's still overpriced. Some sellers aren't adjusting their expectations to today's market, and realtor.com explains the impact that's having:
". . . the share of listings with a price cut was nearly double its year ago level even as it remains well below pre-pandemic levels."
To avoid the headache of having to lower your price, you'll want to price it right from the onset. A real estate advisor knows how to determine that perfect asking price. To find the right price, they balance the value of homes in your neighborhood, current market trends and buyer demand, the condition of your house, and more.
Not to mention, pricing your house fairly based on market conditions increases the chance you'll have more buyers who are interested in purchasing it. This helps lead to stronger offers and a greater likelihood it'll sell quickly.
Why You Still Have an Opportunity When You Sell Today
Rest assured, it's still a sellers' market, and you'll still get great benefits if you plan accordingly and work with an agent to set your price at the current market value. As Lawrence Yun, Chief Economist at the National Association of Realtors (NAR), says:
"Homes priced right are selling very quickly, but homes priced too high are deterring prospective buyers."
Mike Simonsen, the Founder and CEO of Altos Research, also notes:
"We can see that demand is still there for the homes that are priced properly."
Bottom Line
Homes priced right are selling quickly in today's real estate market. Let's connect to make sure you price your house based on current market conditions so you can maximize your sales potential and minimize your hassle in a shifting market.
3 Tips for Selling Your House in a Shifting Market

I'm a CRS - Your Trusted Advisor To Help You Sell Your Home (video)
Ready To Sell Your Home, What's Next? (video)
Accurate pricing is key to get as many people as possible to tour and make offers on your home, especially when you first list your home. There's a current pool of buyers waiting for new listings to hit the market, which is why accurate pricing and staging your home properly is crucial.
Once we've determined the price, I can give you advice about the little things that you can do to stage your home to get you the highest possible price! You'd be surprised by the simple measures you can take to dress up your home to attract more qualified buyers.
I have a marketing plan that is designed to get maximum exposure to the buyers that are currently looking, and all agents that have buyers. Through pricing, staging, agent accessibility, and visibility, both on and offline, I can successfully sell your home to help you achieve your goals.
It's difficult to know when is the best time to sell, or how to get the most money for your house, but you don't need to go through the process alone.
You may be wondering if prices are projected to rise or fall... or how much competition you may be facing in the market. I put together a free eGuide for you that will answer many of your questions and likely bring up a few things you haven't even thought about yet. Just click the button below to read it now!
Curious about what's happening in your neighborhood? You can create a custom market report to see what's active, under contract, and sold in your neighborhood!
Considering selling or refinancing your home? Get an INSTANT property valuation now!
Contact us today to find out how we can be of assistance to you!